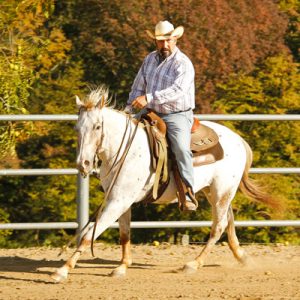 Reining Camp
Weekly camp information will be posted closer to Summer Camp
Come and experience what Reining is all about! During this intense* week of riding, we will introduce you to and/or help you with the maneuvers unique to Reining. Softness, body control, and precision are important to performing a good reining pattern. Throughout this week of camp, we will give you the foundational tools that will help build those very things in both you and your horse. Speeding up or slowing down your circles, smoothing out your spins, and setting your horse up for a successful stop are just some of the things that will be covered in your classes.
*Riders must be able to lope/canter confidently and continuously for many circles with control.
(Horsemanship application required). You must fill out both a registration form and this application to register.
Your 3 hours of Instructional horse time will include:
Intro to Reining and the Theory behind it
Basic body control of the horse – moving the shoulder and hips
Fundamentals that go into building a sliding stop
Turnarounds/Spins – Correct body position before speed
Lead Changes – The body control necessary for good changes
Ground classes that will cover tack use, creating a freestyle reining pattern and many other topics
LTR – lunch out on the trail
And Lots of Circles!
You will also get to experience some of the other activities of camp:
Pool
Buckboard
Confidence Course
Games
And much more!
"I learned more skills about riding horses." - Summer Camp Rancher
"...She also benefitted greatly from continued education in God's love for her and learning to have faith in His plan for her life." - Parent of a Rancher
"Friendships, relationships with Jesus, life skills, positive influences." - Kerri on Summer Camp
"The staff has great, great focus on God with the horses" - Rancher's Mother
MMR is one of the best places I have ever been. I love it so much!! The staff there are amazing, Godly people and I learn and grow Spiritually every time I set foot on the Ranch..." - Kaylee, Summer Camp Rancher
"MMR is an AMAZING place...the staff are courteous and know their stuff...I am proud of the friendships that were developed there and sooo look forward to my next visit" - Joey