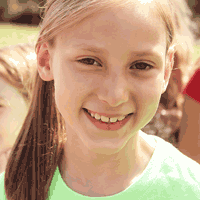 Benefits of Signing Up Early
Early registration discount starts! Get $30 off or $15 off and an MMR T-shirt. For Buckaroo Camp, get $15 off or an MMR T-shirt. Discount ends February 5th.
Fresh opportunities to pick the camp of your choice.
Visit our discounts page for more details.
Summer Camp at Miracle Mountain Ranch!  We would love for you to join us for a week or more of our exciting Summer Camp here. We host camps for various interests and differing age groups throughout the summer. We have a Wild West Camp for those who like a variety of activities; many Horse Camps for those who love horses and different styles of riding; Wilderness Camp for guys and girls who love the outdoors; Marker Madness for those who love paintball and God's creation; and a Buckaroo Camp for the younger kids! We have a handful of options within each of the camps for ranchers to choose from. These camps give us the opportunity to share God's Truth in a fun and safe environment, where kids can grow, build friendships, and be encouraged to pass on what they have learned to others. While your kids are at camp you can even send them a Care Package.