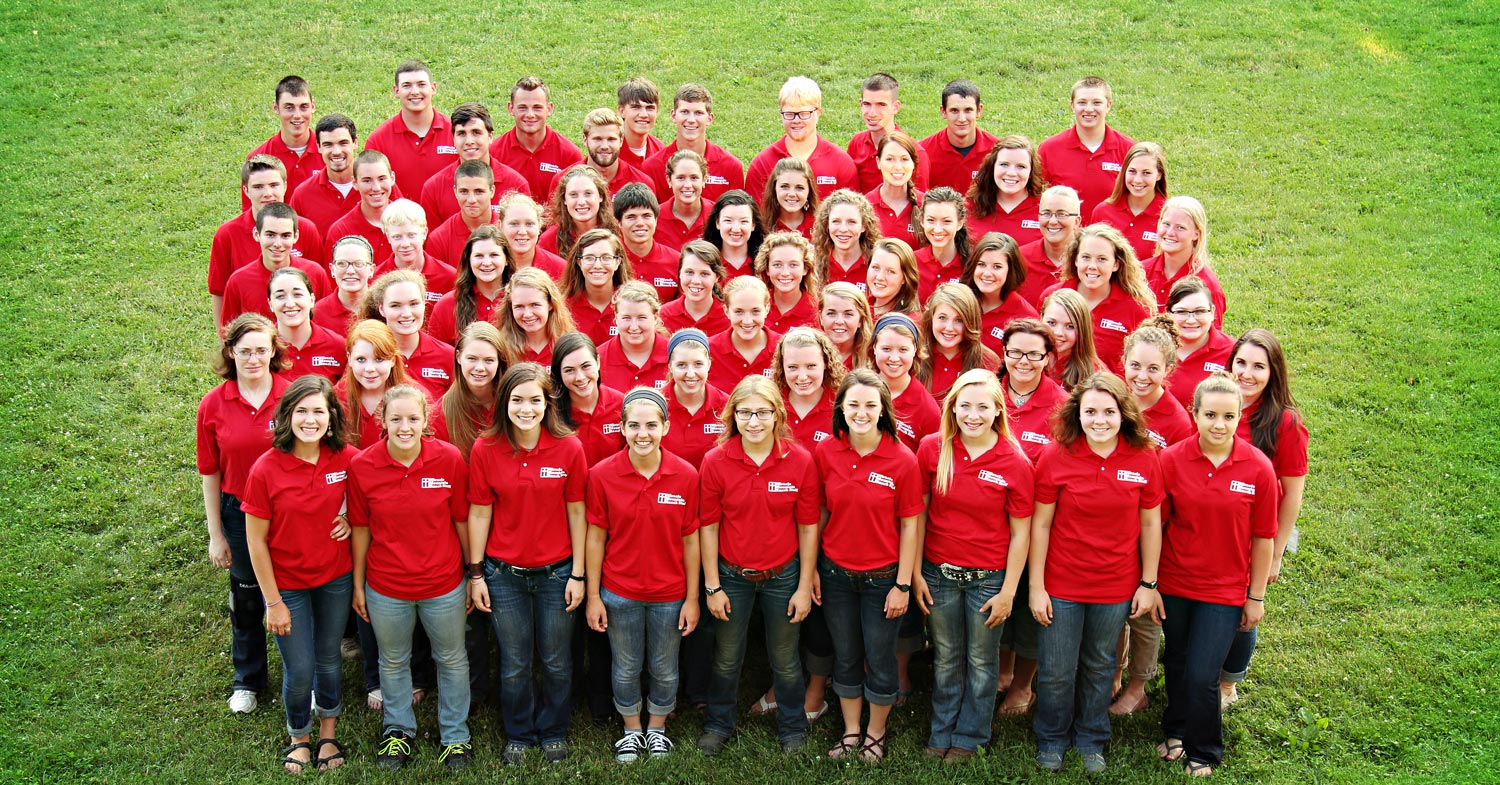 Employment and Volunteer Options at Miracle Mountain Ranch
If you're 14 years of age or older and are looking for a summer ministry, Miracle Mountain Ranch may be the place for you. We have positions for Adult and Youth Volunteers, Teens-In-Training, and Summer Staff.
Summer Staff:
Here at Miracle Mountain Ranch, one of our core philosophies is to strive for excellence in our ministry and programs. We are seeking to partner with qualified staff who are excited about similar ministry goals. The summer camp program at Miracle Mountain Ranch would not exist without staff and volunteers who embrace these opportunities. Our vision is to purposefully disciple our Summer Staff, Volunteers, and Teens-In-Training as they in turn pour their time and energy into the people and tasks before them. We would be honored if you would apply for this exciting, rewarding summer opportunity!
Ages 16+
Positions available:
Programming Staff, Food Service Staff, Counselors, Archery Instructor, Buckboard Store Clerk, Wranglers, Vaulting Instructors, Riding Instructors, Lifeguard, Photographer, Videographer, Operations
Volunteer:
Positions for ages 14 and up are available in the following areas:
Photography, Landscaping, Kitchen, Housekeeping, Building Maintenance, Farming, Lawn Care
Volunteers are not charged for housing or meals. Adult volunteer positions are limited and are based on adult housing availability. RV sites are available for those willing to bring their own housing.
In-Training Program:
MMR's In-Training program is designed as a discipleship model to instruct young men and women in areas of Christ-like character, integrity, and maturity with practical training and experience in a variety of areas within the summer camp setting. In-Training are given assignments geared toward personal reflection in light of scriptural truth, partnered with life application. Assignments are supplemented by one-on-one mentoring from godly, qualified staff who are committed to speak into the teens' lives with truth and love. Structured leadership training is available for In-Training in the following areas:
Counseling, Barn
The In-Training Program includes attending part of our Staff Training at the beginning of the summer, and then assisting during two weeks of camp at any point during the summer in the area you have chosen.
Ages: 15-17
Fee: $495 total for 3 weeks.

Full Time Staff
The permanent staff of Miracle Mountain Ranch raise their support and go through an application process overseen by the Executive Director. If you are interested in applying to come on as full-time staff at Miracle Mountain Ranch, please contact Matt Cox by mail or email.
LEARN MORE
GET INVOLVED
GIVE
CONTACT
RANCH STAFF
"I learned more skills about riding horses." - Summer Camp Rancher
"...She also benefitted greatly from continued education in God's love for her and learning to have faith in His plan for her life." - Parent of a Rancher
"Friendships, relationships with Jesus, life skills, positive influences." - Kerri on Summer Camp
"The staff has great, great focus on God with the horses" - Rancher's Mother
MMR is one of the best places I have ever been. I love it so much!! The staff there are amazing, Godly people and I learn and grow Spiritually every time I set foot on the Ranch..." - Kaylee, Summer Camp Rancher
"MMR is an AMAZING place...the staff are courteous and know their stuff...I am proud of the friendships that were developed there and sooo look forward to my next visit" - Joey