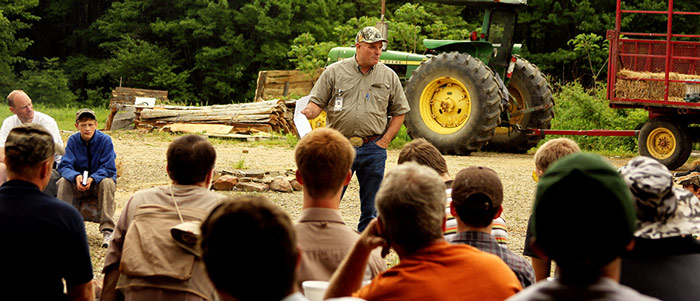 Father-Son Retreat
Date: May 18 – 20, 2018
Speaker: TBA
Take this opportunity to get away and share some quality father-son bonding time together in the great outdoors at Fort Wilderness, our outpost camp. This is a rustic retreat designed to provide a step back to focus on growing in God's Word and building father-son bonds through awesome activities. Shooting sports, great food, hiking, trail rides, paintball, and team building on our low-ropes Confidence Course are just some of the options!
Theme: TBA
Activities will include: Trail riding, hiking, clay pigeon shooting, target shooting, father son time, hay ride, and confidence course.
Shooting Sports
You may bring your own 22 rifles or shotguns, no other guns please. We will have guns available if you can't bring your own. If you plan to shoot 22, please bring your own ammo.
There is no age limit for the father and son retreat, and men without sons are welcome.
Participants must be at least 8 years of age to join the trail ride.
Please bring your own ear and eye protection.
Father Son Retreat Costs: (subject to change)
Top Hand Quarters: $135
Bunkhouse: $110
RV/Tent: $90
Bring a group of five or more, and get $15 off per person!
Paintball Option: $30 (about 2 hours) Paintball will be at 2:00 PM Friday afternoon with early check-in starting at 1:00 PM. Price includes gear, paint. You are welcome to bring your own gear; if it meets safety specs you will be able to use it. Sons must be at least age 11 to participate.
Dinner: Dinner is included for those arriving early for paintball. If you arrive early and are not participation in paintball, dinner is on a donation basis.
Sample Schedule for Father & Son Retreat
Friday
1:00PM            Optional Early Check-in
2:30PM            Paintball Option  (about 1.5 hours)
5:00PM            Check-in Town Hall Office  and Father & Son Photos
6:00PM           Dinner
6:30PM            Buckboard Open /Octaball Game
7:00PM            Wagon Ride to Fort Wilderness (leave from Town Hall)
7:45PM            Set up camp
8:00PM            Marshmallows over the fire
8:30PM            Introduction to the Weekend with Don and Donnie Rosie
9:00PM            Challenge Time
9:45PM            Breakout session
10:30PM          Bedtime
Saturday
7:00AM           Rise & Shine Personal Devotions
8:00AM           Breakfast
9:00AM           Challenge Time with Matt Mitchell
10:00AM         Confidence Course/ Trail Ride/ Shooting/Buckboard
12:30PM          Lunch
1:00PM            Confidence Course/ Trail Ride/ Shooting/Buckboard
3:15PM            Wagon ride back to Ranch for one group and back to the Fort for others
3:30PM            Confidence Course/ Trail Ride/ Shooting/Buckboard
6:15PM             Wagon Ride back to the Fort
6:30PM            Dinner – Southern Style Pig Roast
8:00PM            Challenge Time  with Matt Mitchell
9:00PM            Father & Son time / free time
10:30PM          Bedtime
Sunday
7:00AM           Rise & Shine Personal Devotions
8:00AM           Breakfast
8:30AM           Clean and pack up
9:00AM           Challenge Time with Matt Mitchell
10:30AM         Something to remember leathercraft or Hike
11:30AM         Wagon Ride back to Ranch
12:30AM         Lunch
1:15PM            Clean up – Showers open
"I learned more skills about riding horses." - Summer Camp Rancher
"...She also benefitted greatly from continued education in God's love for her and learning to have faith in His plan for her life." - Parent of a Rancher
"Friendships, relationships with Jesus, life skills, positive influences." - Kerri on Summer Camp
"The staff has great, great focus on God with the horses" - Rancher's Mother
MMR is one of the best places I have ever been. I love it so much!! The staff there are amazing, Godly people and I learn and grow Spiritually every time I set foot on the Ranch..." - Kaylee, Summer Camp Rancher
"MMR is an AMAZING place...the staff are courteous and know their stuff...I am proud of the friendships that were developed there and sooo look forward to my next visit" - Joey