Box Cross Bulletin
The Box Cross Bulletin is our bi-annual newsletter with information and updates on the ministry of Miracle Mountain Ranch Missions, Inc. (MMRM). This newsletter is sent out to anyone interested in our ministry and is also posted on our website. If you would like to download a PDF of the Box Cross (which includes retreat information and general ranch information) click the image below.
Otherwise you may click on the links below to take you to articles in our current newsletter.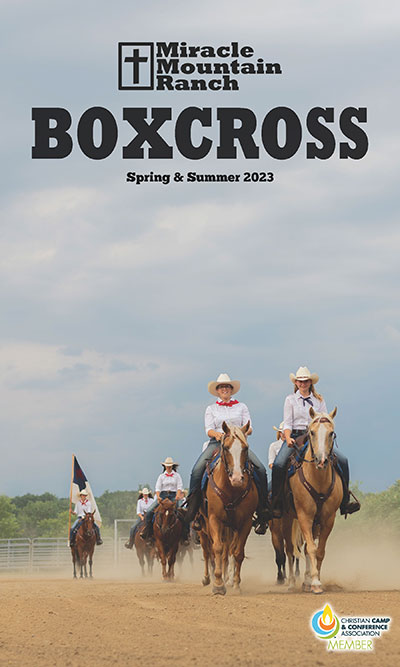 Table of Contents
Walking in the Light – from our Executive Director Matt Cox.
Wanted Items – List of items our ministry needs to purchase or have donated.
Retreats – Check out our current line up of Retreats and Events!
Prayer & Praise – How you can pray for the Ministry and how God has blessed us.