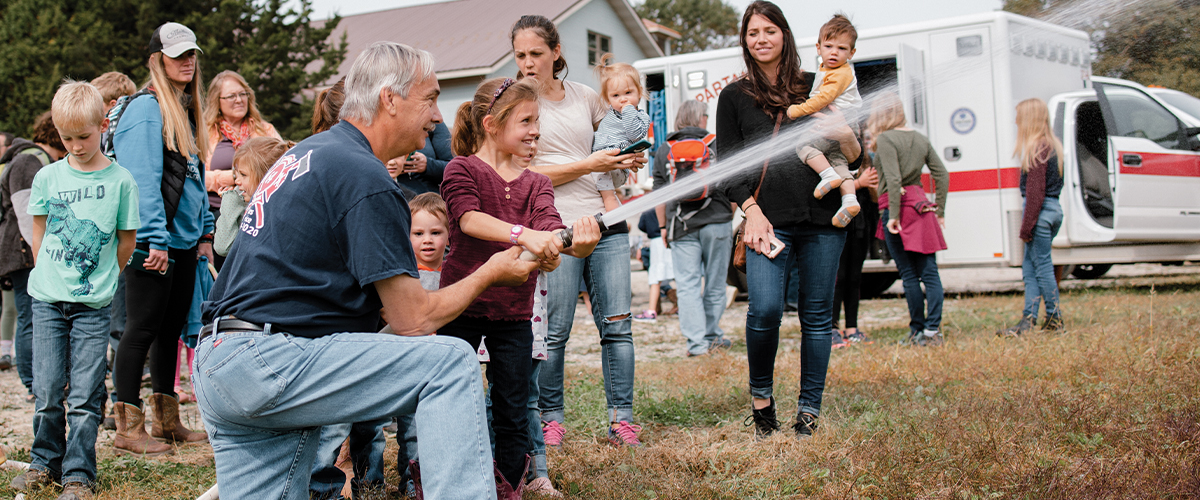 Homeschool Day
Date: 2024 TBA
This fun and educational field trip will be a unique homeschool adventure. We plan to provide wagon rides, a Message from the Mount, fire safety training, a used book sale, animal science, and more. This day will run from 11:00am. until 3:45pm.
Cost: If you register online the cost is $8/person. Day of registration is $9/person (Ages 0-2 are free).
Included: Lunch, activities and talks, pony rides, and wagon rides. (on a first-come, first-served basis). Parents are responsible for their children during all activities.
Schedule
10:00 Arrival
11:00 MFTM
12:00 Picnic Lunch
1:00 Slot A
 Fire Dept. Safety Talk
 Steve Demme: The Family That Stays Together Stays Together
2:00 Slot B
 Fire Dept. Safety Talk
 PA Game Commission Presentation
 Steve Demme: Family Communication U-See
3:00 – 3:45 Slot C
 PA Game Commission Presentation
 Horse Science Talk
 Steve Demme: Family Worship U-See
1:00 – 3:45 All Afternoon
 Vendor Area and Curriculum Swap Area (Town Hall)
 Critter Corral (all ages)
 Pony Rides (ages: 2-7)
 Cowboy Campfire (10:00-3:45)
 Climbing Wall
 Buckboard Store (10:00-11:00; 12:00-4:00)
3:45 Thanks for Coming!
If you plan on participating in the curriculum swap, here are just a few things to remember:
We will have tables available at 9

:00 a.m.

for setup so that people coming in will be able to view tables as they arrive. They will also have a chance to view these tables in the afternoon.
It might be a good idea to share a table with a friend and take turns watching your table so everyone can participate in the events, which repeat each hour.  (A half table is free for each person/family and whole tables are $10.00.)
Please remember to bring your own petty cash to make change for people who want to buy your items. Decide ahead of time if you are willing to accept personal checks.
We will have a staff member in the room throughout the afternoon if you need to step away, but they cannot keep an eye on every table.  If you are comfortable with it, you can leave an envelope or box on your table for people to put money for purchases in your absence.
Since this is your table, it is not limited just to books, but teaching aids, videos, and anything else you think other homeschool families might find interesting.
If you have not already signed up for a table, please do so here so we can be sure to have enough set up ahead of time.
The Family That Stays Together Stays Together
God created marriage and the family. Home education is a lifestyle of learning where parents and children do life together. Working, eating, reading books aloud, watching movies, all contribute to creating the unique chemistry of family.
Family Communication U-See
After exploring the foundational concepts to be an honest and open communicator, we will break up into small groups and practice what we have learned. Healthy relationships are based on safe principles of communication.
Family Worship U-See
Steve begins by relating the ingredients for a doable plan of family worship and shares obstacles he wrestled with to lead his family. Then we will break up into small groups and practice having family devotions. Come and be equipped and encouraged.