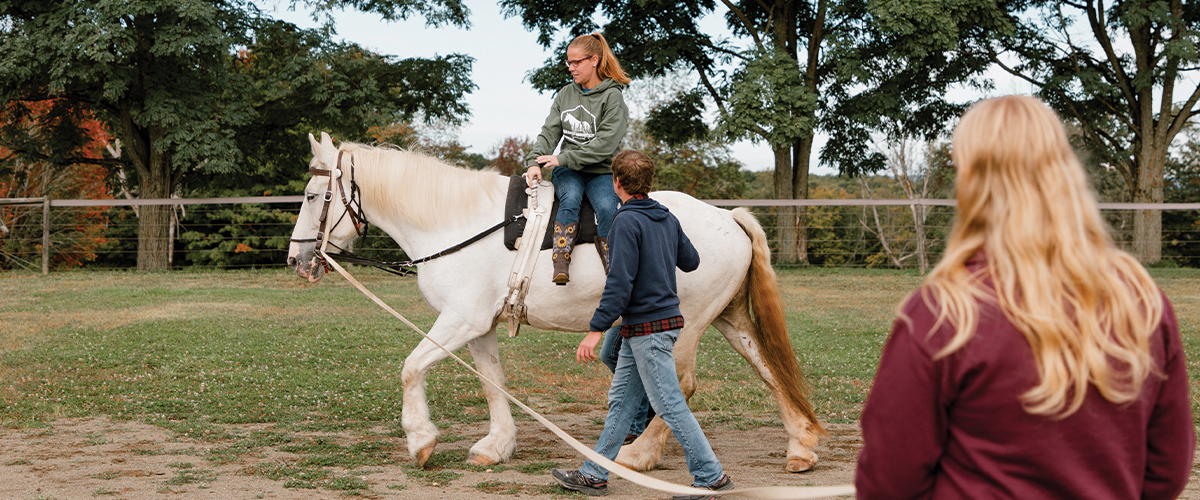 Fall Horse Lover's Weekend
Date: September 22nd – 24th 2023 
Age: 8+
Our Fall Horse Lover's retreat is a relaxing weekend focused on enjoying God's creation while riding our scenic trails. Other options include pony cart driving, vaulting, training demonstrations, trail obstacles, and arena classes to get you more familiar with riding. There will be open campfire cooking and many hands-on cowboy experiences all flavored with an ample portion of genuine western hospitality.
There is a weight limit of 250 lbs. for all riders. It is highly recommended that you have the ability to mount and dismount the horse with minimal assistance. Please contact the MMR office if you have any questions. If you would like to bring your own horse, contact MMR to obtain the necessary forms, boarding costs, and vaccination requirements.
Adult Costs:
Top Hand Quarters: $225
Bunkhouse: $190
RV Site: $170
Youth cost (8 – 12):
Top Hand Quarters: $160
Bunkhouse: $140
RV Site: $120
Non-Rider Costs:
Top Hand Quarters: $145
Bunkhouse: $120
RV Site: $100
(Ages 17 and under must come with an adult)
Bunkhouses are bunk-style units with no linens provided. Central Restrooms are available.
Bathrooms are provided in top-hand quarters units.
All housing units are shared with others unless being housed as a couple or families.
Save $15 per person with a group of 5 or more (not applicable to partial event participation).
Schedule
FRIDAY
4:30 Registration
6:00 Supper
6:30 Buckboard
7:30 Message
8:30 Snack + Hayride (Weather Permitting)
SATURDAY
8:00 Breakfast
9-12:00 Morning Activities
9:15-10:30 Session #1
10:45-12:00 Session #2
12:30 Lunch
1:45-6:00 Afternoon Activities
1:45-3:00 Session #3
3:15-4:30 Session #4
4:45 MFTM
6:00 Supper
7:00 Ice Cream Social
8:00 Campfire Singing (Ox Yoke)
8:45 Hayride (Weather Permitting)
Buckboard Store Open
SUNDAY
8:15 Breakfast Trail Ride
Happy Trails!