 Registration for Summer Camp is officially open. Sign up today to claim your spot!
Watch the Video!
Christian Camp and Retreat Center - A place for the whole family
Miracle Mountain Ranch is a western-themed retreat center and summer camp that holds to high standards of excellence in facility, ministry, and message. As a non-profit, non-denominational organization, we are home to one of America's largest Christian Summer Camp horse programs and offer many program activities, non-horse events, and a college-level School of Discipleship. Located in Spring Creek, Pennsylvania, we are approximately 40 miles southeast of Erie and 23 miles west of Warren, in the general vicinity of Meadville, Titusville, and Union City. For more information on our history, see our History page.
Ranch Updates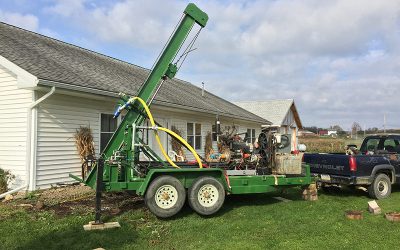 A lot is happening here at MMR in the way of projects, construction, and improvements. We are so very grateful for the many hands who have pitched in time, energy, and resources to help get some major things accomplished. Here is an update about some of the main...