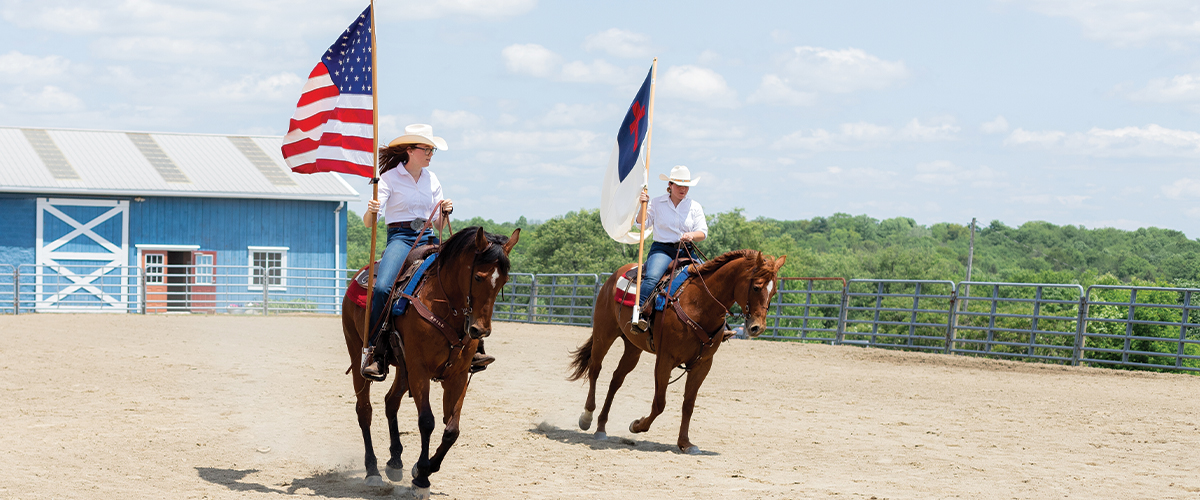 Open House
Memorial Day, May 27, 2024
10:00 a.m. – 5:00 p.m.

We invite you to join us on Memorial Day for a day filled with fun, western activities. Open House is a great time for you to find out what Miracle Mountain Ranch is all about! Doors open at 10:00 am and festivities wrap up at 5:00 pm. This is a free event.
No registration is required for Open House. Trail Rides: $10.00 per person. (Ages: 8+. There is a weight limit of 250 lbs. to ride a horse. Covered shoes are required.)
Example Schedule:
10:00                                 Doors Open
10:30 AM – 4:30 PM         Trail Rides every 1/2 hr ($10 per person)
12:00                                 Vaulting Demonstration
1:00                                   Memorial Day Service / Message from the Mount
3:00                                   Cross-Cut Saw Competitions
4:00                                   Tomahawk Competitions