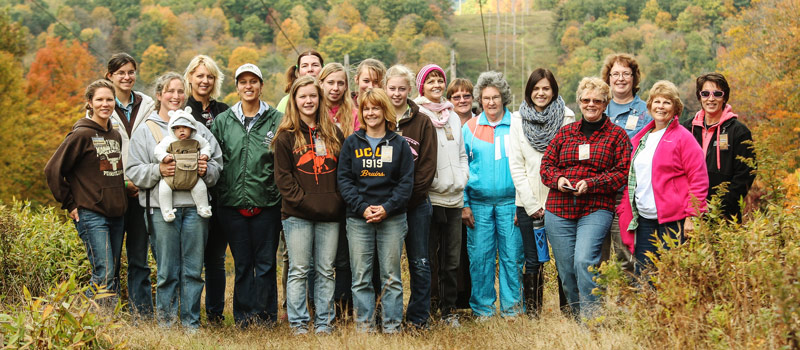 Ladies Retreat – FULL for 2017!
Date: October 6 – 8, 2017
Speaker: Janet Aucoin
There is a weight limit of 250 lbs for all riders. It is highly recommended that you have the ability to mount and dismount the horse with minimal assistance.
Ages 13 and up. Must be accompanied by an adult if under 18. Multiple housing options are available for adults and teens.
Speaker for 2017:
Suggested to bring:
Bible, notebook, warm clothes for cool nights, sleeping bag, pillow, toiletries, fun (but modest) pajamas, comfortable shoes for walking, camera, flashlight, and an alarm clock.
Cost & Housing:
Adult Fri – Sun:
Adult Fri – Sat:
RV Site:
$85.00
$60.00
Bunkhouse:
$95.00
$70.00
Top Hand Qtrs:

FULL


$120.00
$95.00
No Housing:
Just Friday: $5
Just Saturday: $45 (includes Spa Night)
Just Sunday: $10
Saturday / Sunday: $55
Friday / Saturday / Sunday: $60
Bring a group of five or more, and get $15 off per person!
Bunkhouses are bunk-style units with no linens provided.
Bathrooms will be provided via our new central restrooms.
Bathrooms are provided at the top hand quarters
for top-hand quarter residents.
Ladies Retreat Schedule
Friday
7:00     Registration
7:45     Ice Breakers
8:00     Session #1 – Janet Aucoin
9:30     Trail Ride Sign ups and Snack
10:00   Hay Ride
Saturday
8:00     Breakfast
9:00     Session #2 – Janet Aucoin
10:15   Craft Electives, Confidence Course, Climbing Wall, Hike, Buckboard Store Open, Trail Rides
12:30   Lunch
1:30     Afternoon Activities
5:00     Session #3 – Janet Aucoin
6:00     Supper
7:30     Testimony at Town Hall – Jenni Cox
8:15     Pajama Party and Movie Night!
Sunday
8:00-8:45 Cold cereal and fruit available in Ox Yoke
9:00          Session #4 – Janet Aucoin
10:30        Brunch