The Lord has blessed us with an impactful 2019 summer season with a total of 1134 ranchers throughout the summer. God showed himself faithful by bringing not only the ranchers, but over 200 summer staff and volunteers who were willing to give of their time to serve here. What a blessing! With our scholarship fund, we were able to help send over 270 kids to camp! Thank you so much to all who partnered with us and gave so generously of your time or finances to make this Summer happen.
2019 STATS
1134 total ranchers
272 scholarships granted
$62,785 raised
60 Salvations
In the early 1960s a small community came together to start Miracle Mountain Ranch. Using the tools they had, they built a rustic camp to fit the time and style of the era. The bunkhouses have served us well for so long, but it is now time to start replacing or remodeling many of them. The main focus of this year-end campaign is to raise the finances for building one new bunkhouse with two units. We will also be raising funds for both our General Fund and Scholarship Fund. All three of these areas are essential and we are asking for your help in meeting them. Please read the next page for more details on these various funds.
Help us Build a Bunkhouse!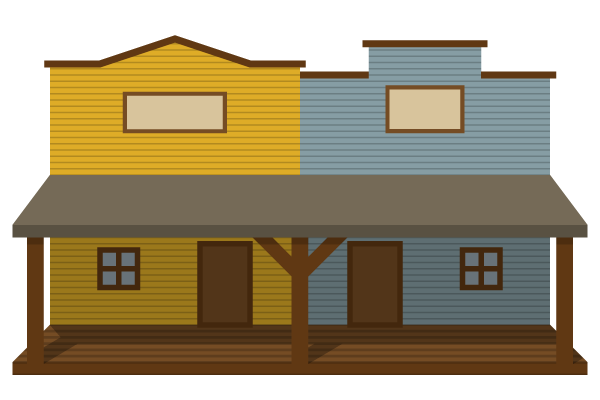 Our goal is to raise $175,000 towards this project. The bunkhouse will include two units, providing restrooms and housing for twelve people per unit. They will also be winterized in order for us to use them during both summer camp and retreats. The bunkhouse would help us continue to serve families and youth for many years to come. It is our hope to create an atmosphere of hospitality during every guest's stay. We are also hoping to have volunteers come and help with this project next year. If you are willing/or able to be a part of this, please contact our main office.
Scholarship Fund
As usual, we are raising funds to help send kids to camp! The Ranch is committed to providing camp for families and youth that can't afford it or need a little help. We raise support every year for the Scholarship Fund. Our goal for this coming year is $60,000. With that amount of funding, we will be able to help send over 250 kids to camp.
General Fund
The General Fund helps maintain the every day costs of the Ranch. With your help through generous donations, we are able to keep the bills paid. Since we are a completely non-profit organization, we rely on those who desire to partner with us in this ministry. We would love to have you come visit us this winter season and share a cup of coffee. Your support is such a blessing and we are thankful for you!
Serving Him,
Matt Cox
Executive Director
Miracle Mountain Ranch
"You get a whole new perspective on life and what it means to follow God and just be connected more with people. I totally recommend coming to Miracle Mountain Ranch!"
– Megan
"MMR has completely changed our entire family. The sincerity, godliness and love of all staff is something rare. From being ranchers, to summer staff, to students in the discipleship program, our children have been impacted for eternity."
– Melissa
"Went here as a kid in the early 90's. Still friends with some of the other campers I met there. Honestly some of my best memories growing up! Would love to go back!"
– Justin