Ladies Retreat 1
Date: September 29 – October 1, 2023 (REGISTRATION CLOSED)
Speaker: Stephanie Ziebarth
Hostess: Jenni Cox
Come experience a weekend of refreshment and restoration as we enjoy God's creation and the fellowship of others! These weekends offer encouraging sessions, hikes, trail rides, wagon rides, crafts, and other activities. Come make new friends or bring a group from your area for a memorable experience. We would love to have you join us as we seek God's face and learn what He desires to teach us through His Word.
There is a weight limit of 250 lbs for all riders. It is highly recommended that you have the ability to mount and dismount the horse with minimal assistance. Ages 13 and up. Must be accompanied by an adult if under 18. Multiple housing options are available for adults and teens.
Suggested to bring:
Bible, notebook, warm clothes for cool nights, sleeping bag, pillow, toiletries, fun (but modest) pajamas, comfortable shoes for walking, camera, flashlight, and an alarm clock.
Cost & Housing:
Adult Fri – Sun:
Adult Fri – Sat:
RV Site:
$105.00
$75.00
Bunkhouse:
$125.00
$95.00
Top Hand Qtrs: 
$155.00
$125.00
No Housing Required / Participating Only:
Just Friday: $15
Just Saturday: $60
Just Sunday: $15
Saturday / Sunday: $70
Friday / Saturday / Sunday: $80
Bunkhouses are bunk-style units with no linens provided. Bathrooms will be provided via our new central restrooms.
Bathrooms are provided at the top-hand quarters for top-hand quarter residents.
Housing units cannot be guaranteed. We will do our best to accommodate any and all requests. However, housing will need to be assigned to best accommodate each group according to housing type selected and the number of individuals.
Save $15 per person with a group of 5 or more (not applicable to partial event participation).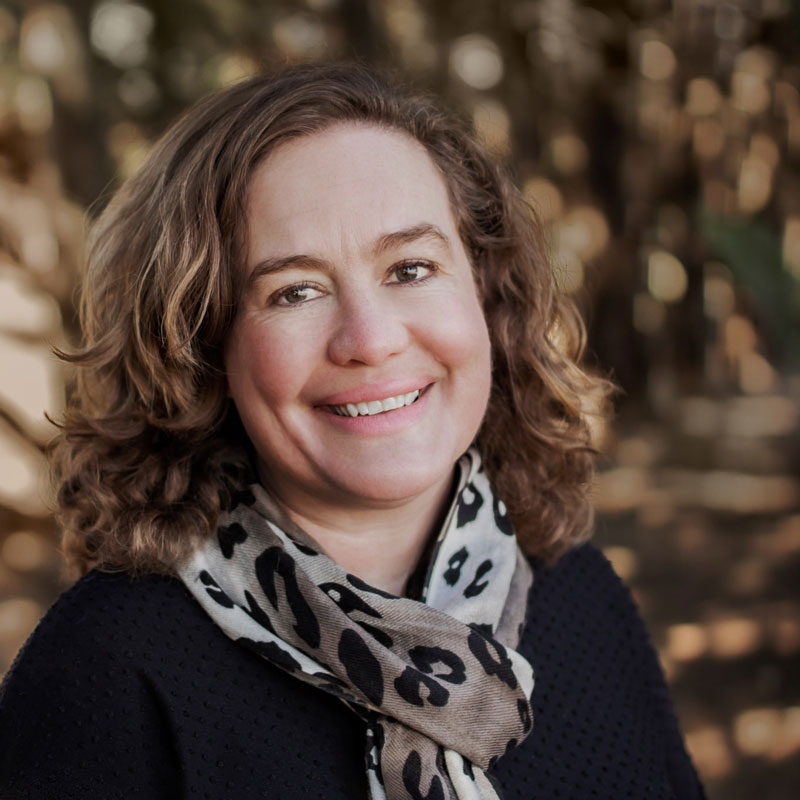 Stephanie Ziebarth
Speaker
With a degree in journalism and religious studies, Stephanie Ziebarth believed writing was her main gift until she experienced the life-changing impact of spiritual mentoring during college. She has been spiritually investing in teens and adults ever since. Whether in her own home, through speaking, discipleship and camping ministries, or through the regional mentoring program she coordinates for Joy El Generation, Stephanie finds great satisfaction in leading people closer to Jesus so they will positively impact the world around them. Her book,
Invest Yourself: A Guidebook for Spiritual Mentoring
, reflects this passion.
Stephanie and her husband, Aaron, live in south-central Pennsylvania where they enjoy connecting with God and each other in the great outdoors, reading good books, and ministering together. Their three young adult children along with their spouses bring them great joy.
Jenni Cox
Hostess
Jenni Cox is the wife of Matt Cox, Executive Director at Miracle Mountain Ranch Missions, mother of 5 children and grandmother of 3 with another on the way. They have been serving on staff for over 29 years in multiple roles and are both graduates of the School of Discipleship (The Ranch's 11 month Discipleship Program) where they now serve as instructors. She serves as Matt's administrative assistant and Director of Nursing during the summer camp season. Jenni loves sharing her walk with the Lord, encouraging others, serving in the community and teaching alongside her husband. She is passionate about enjoying the precious life that God has given her, which can often lead to some grand adventures and many laughs along the way!
Schedule
FRIDAY
4:30 Registration
6:00 Supper
7:00 Message
8:00 Snack
8:30 Activity
SATURDAY
8:00 Breakfast
8:45 Session 1
10:15 Morning Activities
12:00 Lunch
1:30 Afternoon Activities
6:00 Supper
7:00 Session 2
8:00 Activities
SUNDAY
8:00 Cereal/Fruit Breakfast
9:00 Session 3
10:30 Brunch
Happy Trails!