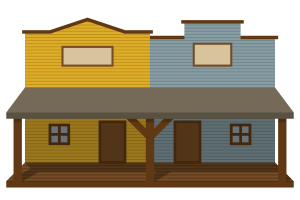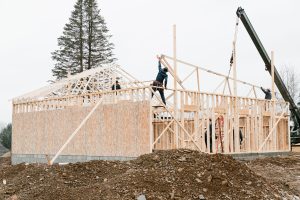 We are so excited to share that we have reached the goal for our Bunkhouse Campaign! The building site is now an active area bustling with construction equipment and workers. Thank you to all who came alongside us during this campaign. Whether by giving finances or supporting the project in prayer – we couldn't have done it without you!  Click here to see pictures from the building project. Click here to see Matt Cox talk about the project. If you are a professional builder and would like to come volunteer for the project please let us know.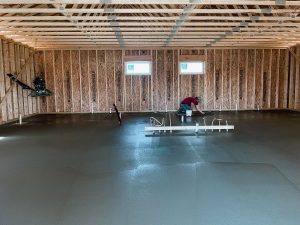 If you are a professional builder, electrician, drywall team, or plumber and would like to volunteer for an aspect of this project, please let us know. With higher prices, we would welcome help keeping this under the estimated $150,000 project cost.
Our next project is the rebuilding of Fort Wilderness. Last year we had a fire at our outpost Fort Wilderness in which the building and contents were lost. Although this was disruptive, it gives us the chance to reimagine the space and goals for this location. The Fort, as we called it, was a place where families and kids could go for a "camping out" experience. Kids during summer camp could add a night at the fort to their camp experience. It was a multi-use area for campfires, activities, camping out, and serving meals.
This year we will be raising funds to rebuild and provide this experience once again to families and campers. It might take us a couple of years to raise the funds, but we are looking forward to seeing what God will do! Our goal to start this project is $85,000. We will make this the focus of Warren Gives and much of our fundraising until the project is finished. Please pray for us as we seek wisdom in moving forward with this project. Thank you all again for your kindness in supporting the ministry.