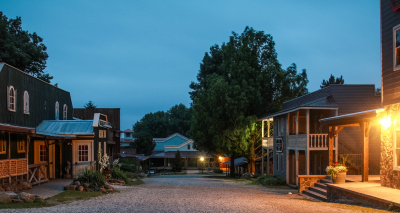 S'mores, singalongs, and swimming are all summer camp staples and play a role in some of our most cherished memories from school vacation. Nowadays, yourchild can go to summer camp and specialize in just about any of his or her favorite activities—whether that means being an all-star on the basketball court or the best programmer on the robotics league. With so many different types of camps to choose from, it's important to consider what kind of experiences you want to give your child during his or her summertime getaway, and to bear in mind the advantages of a faith-based camp curriculum.
A New Community in Christ
According to researchers at the National Study of Youth and Religion, almost 40% of teens ages 13 to 17 have attended a religious summer camp complete with parochial teachings. Including Christ in the culture of summer camp creates a community separate from school and family that allows young people to establish a sense of independence and cultivates feelings of acceptance. Attending Christian summer camp encourages spiritual growth through a Bible-centered environment, allowing children to focus on their relationship with God and fellow Christians.
The community fostered in summer camp is unlike any other traditional setting tailored for students.  Former U.S. Secretary of State and former Chair of America's Promise—The Alliance for Youth Colin Powell asserts his support for summer camp, saying, "It teaches them how to get along with other people—both other young people as well as adults. To give our children a safe place to learn and grow . . . camp does that."
Disconnect and Dive into God's Creation
Kids today need an activity vacation now more than ever. According to The Power of Camp, adolescents are spending nearly eight hours a day on electronic media, with only about a third of children getting the amount of exercise they need on a daily basis. At camp, youngsters are free to explore nature and discover the glory of God's universe, fully immersing themselves in faith while engaging in new adventures with their Christian peers.
A theological playground rich with Bible study, prayer, and church services can help strengthen a child's faith in the Lord for years to come. According to The Effective Camp Research Project (ECRP), kids who attend religious camps are over three times more likely to keep up with their faith five years into the future as compared to children who did not attend camps with a doctrinal background.
The activities centric to a summer camp program are both fun and instrumental in instilling important character traits in children, and often do so more effectively than other typical settings. Without the adult influence of parents or teachers, kids are required to take initiative themselves outside of their comfort zones in an informal environment. The inclusion of young adult camp counselors allows children to break out of their shells in a less authoritative environment while still providing a strong sense of mature supervision. Camp can strengthen your child's soft skills, such as:
Communication

Networking

Teamwork

Problem solving

Professionalism
Inspire Independence and New Friendships
Camp allows students the opportunity to escape from labels that might have been created in a previous setting, such as the everyday climate at school. Young people have the opportunity to build new interpersonal relationships outside of the traditional school environment. This expanded socialization not only broadens children's communicative horizons, but builds their self-confidence as well.
A study by the ECRP suggests that campers' confidence levels in their ability to make friendships increased by nearly 25% after attending summer camp. Participation in activities like cooking outdoors, shelter building, obstacle courses, and camouflaging, all of which encourage survival skills and teamwork, allow campers to build trusting relationships and learn more about God's character, all while reveling in His creation.
Miracle Mountain Ranch offers all of these fun, faith-filled experiences and more. Ultimately, the skills learned at camp inspire a growth in self-confidence while providing a fun-filled, Christ-focused summer vacation.
Through finding God, we often find ourselves. To plan your child's adventures at Miracle Mountain Ranch, click here.
– Miracle Mountain Ranch, 2017