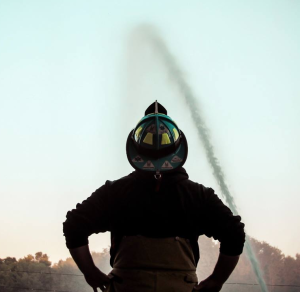 Firefighters and Community Appreciation Dinner, September 18th
A special thank you to our community for showing constant love and support through the last several weeks since the barn fires at MMR. You have been greatly used of God to bless MMR. Though we lost three barns and their contents, the blessings have been overwhelming and continue even today. There have been many volunteers to help with the clean up efforts and many more have kept us in their thoughts and prayers. Countless words of encouragement have been such an source of affirmation. We are your camp and we know we are not alone! Over 7000 bales of hay have been donated and close to $100,000 toward the rebuild project. We are still waiting to see what money may come from insurance that will help with the rebuild too.
We would like to say thank you by extending an invitation to our community, and firefighters who's departments responded the night of the fire, to join us for a appreciation dinner here at the Ranch. It will be held Wednesday, September 18th, from 5-7 pm here at MMR. Please come and enjoy great food and fellowship as we celebrate God's faithfulness to us through your generous hands. No RSVP is necessary but feel free to reply if you can come! Hope to see you there!