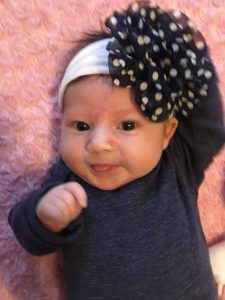 We'd like to introduce you to our newest staff members since our last Boxcross update. We are excited to celebrate with Nathan and Kelsey Snyder as they welcomed Hadassah Joy Snyder on January 8th, 2019.

"Addy's" birth has been much anticipated by her older brother Judah, who is a bundle of energy. Nathan serves in our Operations Department and Kelsey loves to volunteer wherever she can.  We are blessed to watch their sweet family grow.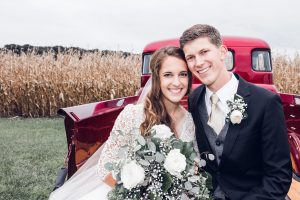 We would also like to introduce you to two new brides on our staff.  On October 6th, 2018, Josh Bridges (Program Director) married Alyssa (Morse) Bridges, also a School of Discipleship alumni. Thetwo are enjoying setting up their new home together.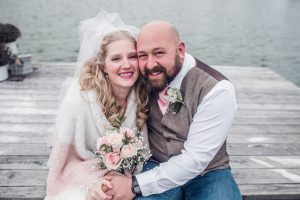 On November 10th, 2018, Adam Marshall (Operations Department) was married to Chelsea (McCormick) Marshall. Chelsea is currently working as a Team Lead at the Rousse Independent Living Center in Warren.  What a wonderful blessing to watch these couples join in marriage and we are so excited to have these two young ladies join us on staff and get to know them better.
Permanent staff at Miracle Mountain Ranch are provided housing by the ministry in order for them to be accessible to our student body, even in the off hours. (Each student here is assigned to a staffer as their advisor and meets weekly in their homes.) As our staff continues to grow, and singles get married, we are in need of more housing units as well as keeping up with the maintenance of the existing ones. Please pray with us that the Lord will provide for more housing and/or creative solutions to this problem.