Ranch Update    August 16, 2013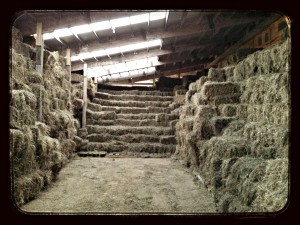 We have been overwhelmingly blessed in so many ways and we want to continue to share this journey with you.  Today is the day before the School of Discipleship Graduation.  Besides the fifty 2-10 year olds visiting today, the Ranch is buzzing with parents pulling in, students packing, photo taking, one last ride on their favorite horses, and lots of hugs and memories being shared.  The events of this past two weeks have made for a memorable closing to their year, one that they will not soon forget.  It's not the fires that have made the deepest impact though.  It has been the response of the community, both near and far, that has spoken loudly into their lives.  They have seen picture after picture of God moving His people to meet a need and bless others!  (They even had their group photo taken on the donated hay!)  We ask you to pray with us for wisdom and discernment for these students as they look to the Lord for direction after Graduation, and that they too, would see the impact they can make on their environment, no matter where God takes them next.
Here are some of the amazing things that God has been doing as well as some points of prayer that we ask you to join us in.
Over 8000 bales of hay have been donated!
Around $225,000 has been donated.
Cleanup has started!  The concrete pads have been cleared and assessed.  Scrap is being piled for removal and a company has volunteered to bring in their heavy equipment to aid in the tearing down of the damaged block and cement.
We are now in the stages of figuring out if we should rebuild on all of the existing sites or adjust things to meet our changing needs.  We ask for your prayers for wisdom and creativity as we design structures that will bless our growing programs.
We ask for prayers for wisdom and sensitivity as the young man who started the fires is about to have his first hearing.  May we be a picture of God's grace and forgiveness to him and his family.
We ask for prayers for safety as the clean up process continues.
God has made Himself evident in even the smallest details.  We rejoice that we have a mighty God to place our hope in!  Our theme for the summer was, "Got hope? Give it away!"  We are given the opportunity to not only have hope in the midst of difficulty, but to share it boldly with the many we come in contact with.  We invite you to share this journey with us!
1Pe 3:15  But sanctify the Lord God in your hearts: and be ready always to give an answer to every man that asketh you a reason of the hope that is in you with meekness and fear: