Miracle Mountain Ranch – Registration Round-Up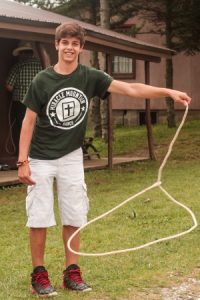 November 14th
We've saddled the horses, practiced our roping skills, and now it's time to start the Rancher Roundup for 2015. For the first time ever, we're announcing the first day of Summer Camp Registration in advance. We will be doing drawings for extra gifts like T-shirts, care packages, and other prizes. Printed and online registrations will begin to be processed on November 14th 8:00 AM.
Benefits:
Register today and get last year's price for camp.
Extended office hours for questions: 8:30 a.m. – 10:00 p.m.
Start of the Early Registration Discount of $30.00, or $15.00 and an Early Registration T-shirt. Discount ends February 12th.
Enter to win free MMR T-shirts and hoodies, care packages, Overnighter Adventure Option, and more.
Fresh opportunity to pick the camp of your choice.