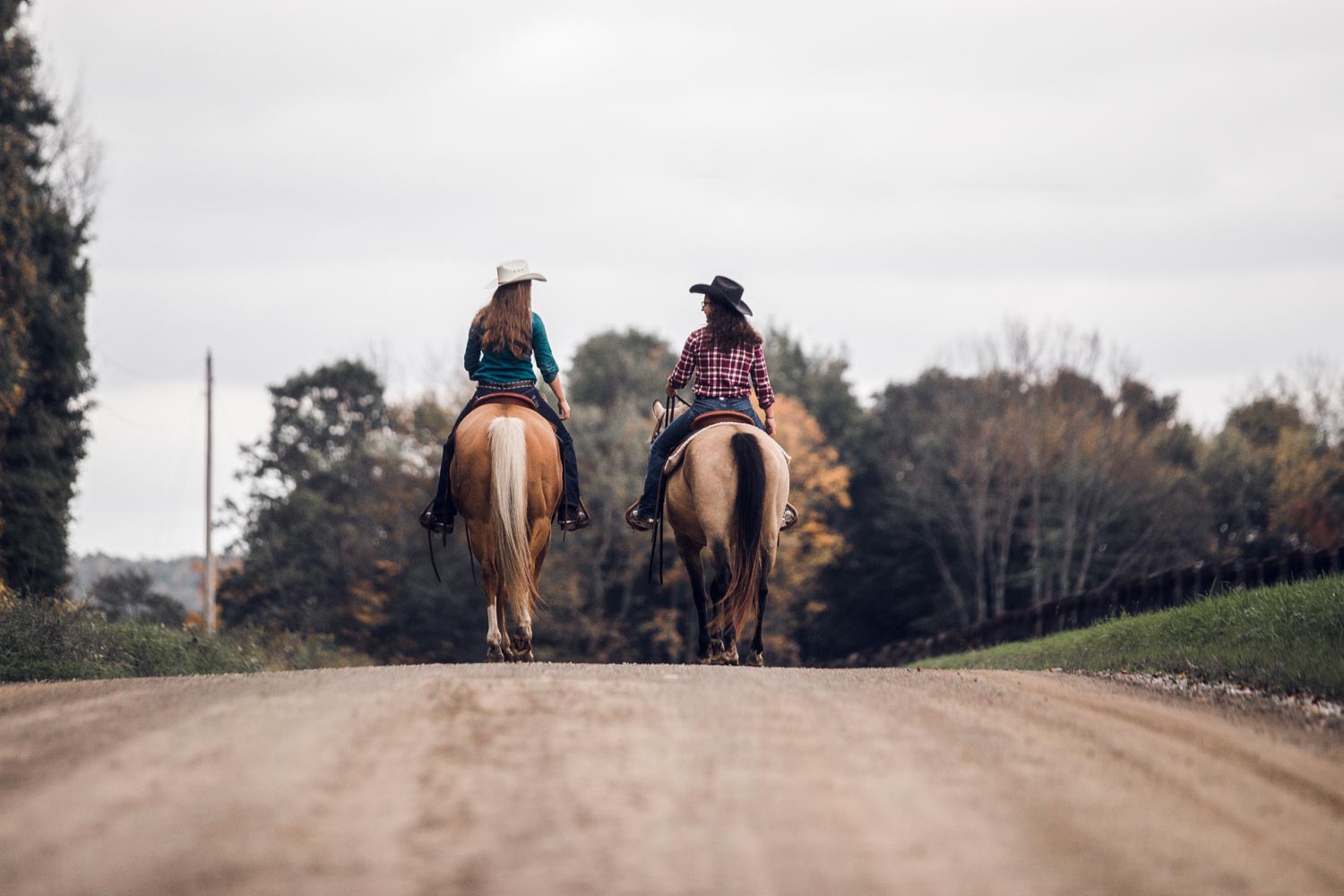 Horses are incredible creatures that God created as the ultimate equine companions. Powerful, intelligent, and reliable—we are fortunate to be blessed with such captivating animals. Along with their usefulness in labor, transportation, and recreation, riding horses provides a myriad of health benefits including, but not limited to: general life skills, mental and emotional well-being, and overall improvement in physical fitness.
Get Your Workout In
You may think that because you sit when you ride a horse, you are not actively engaging your muscles. However, according to research conducted through Texas A&M University, riding a horse for 45 minutes can burn up to 200 calories and is an equal alternative to jogging. Riding horseback is perfect for individuals that wish to participate in low-impact physical exercise, as it reduces stress on joints.
Moreover, riding at a walk, trot, or canter is an "excellent way to beat childhood obesity," according to Dr. Dennis Sigler of the Texas A&M Department of Animal Science. Engaging your child in this activity can provide him or her with a moderate workout disguised as a fun and adventurous activity.
Horseback riding itself is not the only horse-related activity that provides health benefits. According to Rheta D. Connor, a Certified Therapeutic Recreation Specialist (CTRS) with the Certified Horsemanship Association (CHA), activities that can aid in fine and gross motor skills include:
Grooming

Tacking (putting the saddle and bridle on the horse)

Dismounting

Untacking
To add to the benefits, research shows that when utilized by trained professionals, this equestrian activity can improve posture, balance, and flexibility. It's no wonder that it is often used as physical therapy for those with disabilities and those requiring rehabilitation. Additionally, the Certified Horsemanship Association (CHA) advocates that horseback riding can be used to treat people diagnosed with:
Autism

Cerebral palsy

Depression

Down syndrome

Emotional disorders

Mood disorders

Multiple Sclerosis

Obesity

Scoliosis

Spina Bifida

Stroke

Traumatic brain injuries
Improve Cognitive Functions
Of all the parts of the body that are engaged while riding a horse, the brain is the one that gets the most exercise. Working with a horse requires focus, attention, and memory, as it is a highly-involved activity. The Certified Horsemanship Association (CHA) found that horseback riding may reduce depression as well as build self-confidence and a sense of achievement. Likewise, riding horses can promote:
Assertiveness

Balance

Confidence

Communication

Decision-making

Equilibrium

Hand-eye coordination

Head control

Integration

Muscle strength

Posture

Social interaction

Speech

Trunk Control
Participants may develop a sense of two-way trust with their equine companions. When introduced to equestrian sport, children, in particular, are able to overcome fears and anxieties as they learn about and engage with these creatures. More so than some common household pets, horses are able to reflect emotions as they observe them—a concept called "feedback and mirroring." These equine counterparts offer a relaxing yet challenging vehicle for building a deeper connection with God's creation.
Learn A Few Lessons
Training and riding horses teaches many lessons and rewards us time and again, but caring for horses requires a great deal of work. Involvement in equestrian training can include:
Cleaning stables and related areas

Grooming the coat, mane, and tail

Tacking and untacking

Leading the animal

Moving related equipment
The American Equestrian Alliance advocates on behalf of horses as teaching tools for improving life skills for youth. According to an article published through The Paulick Report, research shows that engaging in equestrian care and training can improve a rider's determination, enthusiasm, and foster a sense of structure.
Practicing proper safety measures while working with horses is extremely important. At Miracle Mountain Ranch, we respect these animals for their strength and agility, and we are grateful that God allows us to utilize them on a daily basis. Fortunately, there are protocols and injury-prevention guidelines one can follow to ensure horseback riding remains a safe and fun activity. As adapted from Culture of Safety, we recommend that you:
Ensure appropriate supervision: Riders and horses should be observed for comfort, safety, and following training guidelines.
Inspect riding areas: Prior to riding, all trails and pathways should be inspected to make sure no dangers are present.
Provide training: Before riding, new riders should be able to demonstrate that they are physically capable of doing so. Staff should be properly trained and experienced.
Wear a helmet: Headgear should conform to the American Society for Testing and Materials standards.
Use proper tack and attire: All tack and attire should be fitted for each individual rider. Close-toed, hard-toe shoes with a heel are the best shoes for horseback riding.
Connect With Other Christians
Especially through summer camps, clubs, and events, taking up horseback riding brings people together. By participating in equestrian-friendly activities, riders enjoy the camaraderie and a sense of social fulfillment. Furthermore, riding is a wonderful icebreaker, as it helps to remove introductory awkwardness by exploring a common interest.
At Miracle Mountain Ranch, campers connect with other Christian horse-enthusiasts. Learning new skills from Godly men and women engages horseback riders with faith-based fun and helps them grow their relationship with the Lord. For more information on horseback riding with Miracle Mountain Ranch, contact us here.