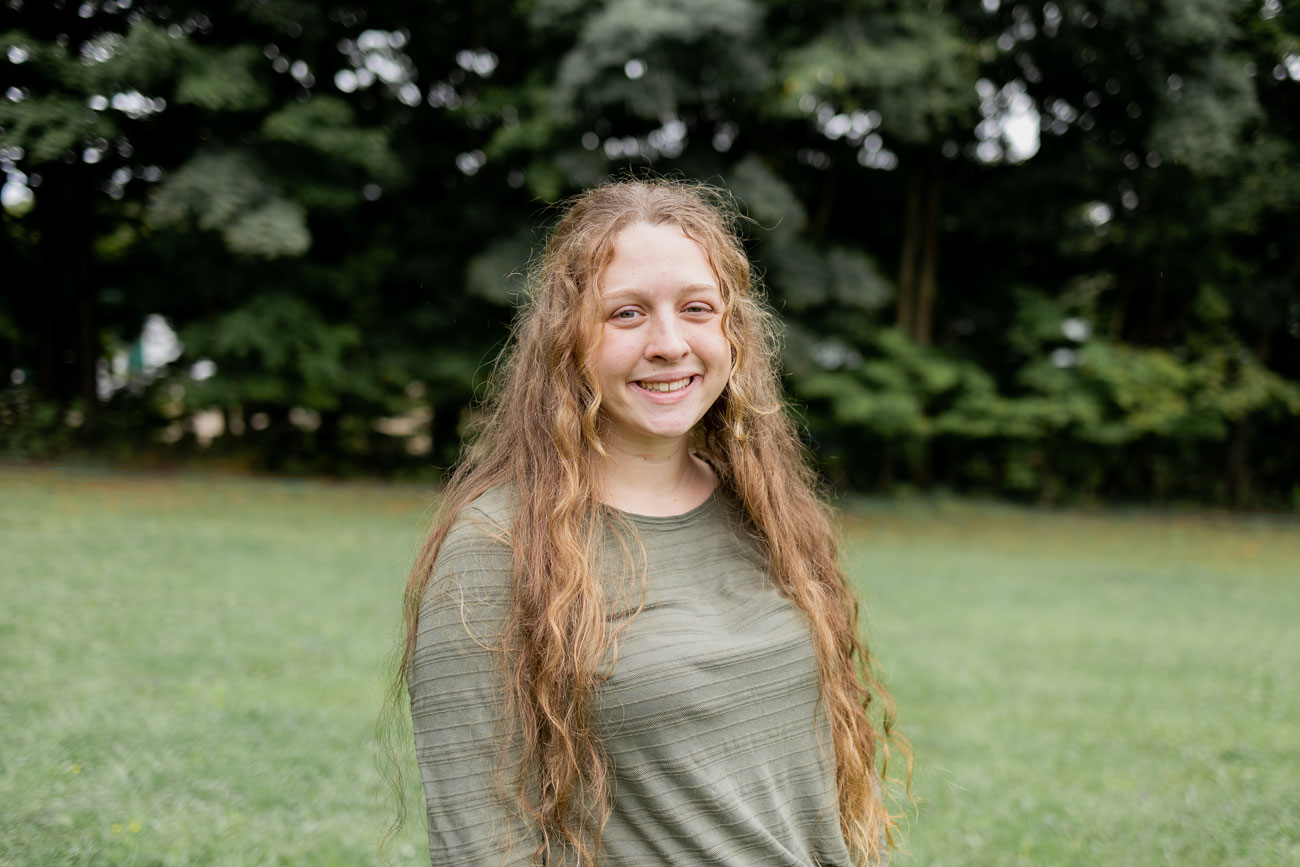 Caitrin Allen
Caitrin graduated from the School of Discipleship in August 2022 as a 1st year student. She then came on staff in the Guest Services department in the main office where she helps register guests for events and summer camp throughout the year as well as doing other office work. She is also in an advisor position mentoring students in the School of Discipleship program.
Caitrin's Summer 2023 Update
Summer Camp
Well, Summer 2023 is a wrap. We had the blessing of hosting over 1200 kids throughout the Summer and saw many children make decisions to follow the Lord! Our theme this Summer was "Walk in The Light" from 1 John 1:5-10 I was happy to see many returning ranchers that I know from previous summers as well as quite a number of first-time Ranchers. I spent many hours in the office working to prepare for each week of Summer Camp and answering phones and emails. I definitely feel a lot more confident in this position after serving a Summer full-time in the office. I also had the opportunity to mentor 2 girls who were serving as assistant counselors throughout the Summer. I enjoyed meeting with them each week and seeing how they were able to serve the kids even while growing in their own relationship with God! The passion that they have for serving the Lord and serving the Ranchers that come in was evident, and though the Summer is definitely tiring, they, and the rest of our Summer staff team did amazing at treating each week as if it was week one and bringing energy and enthusiasm for the kids.
Transition to Retreat Season
Just days after Summer Camp ended we began our late Summer/Fall retreat season with our first family camp, hosting around 150 people. We hosted a 2nd family camp over labor day weekend. Over the next several months we will be hosting many different retreats including 2 ladies retreats, Fall Horse Lover's Retreat and our Alumni Retreat. We will also have several day events, Homeschool Day on October 5th and our Harvest Party on October 15th. Tt will be a different kind of busy from Summer camp but still busy. Our new class of 27 students, including 9 second years, arrived at the Ranch on September 8th and we are very excited to get to know and be involved in the lives of these students in the coming months.
Graduation
On August 20th our 2022-23 class of students graduated. 9 of the 25 graduates will be staying on as second years. Grad day is always a bittersweet day as it represents a big accomplishment for those that are completing the program but it also means saying goodbye to the people that have been at the Ranch for the past, or in the case of second years, the past two years. I'm excited to see how the Lord will continue to work through the students as they move on to the next things that the Lord has in store for them. Christine, our guest services student is going on to college shortly and I'm sure she will be a blessing to those around her. Two of my advisees, Emily, & Chloe are staying on for a second year in the program, I am so glad that they will be sticking around for another year and I'm excited to see how they continue to grow during the next year. Anna, my roommate during my year as a student, has decided to come on staff in the barn. It's so interesting to see all the different paths that the graduating students are starting out on!
What's Next?
With a new class of students arriving there will be plenty of opportunity to invest in their lives, get to know them, and be involved with their spiritual growth over the next 11 months. I have committed to remaining on staff in my current position through to at least the end of 2024, I will be co-advising with the Chundrlek family for another school year. I may also be taking on some further responsibilities as my previous boss, Chip, is now in Tennessee working at a camp there. I am excited for the opportunity to get to remain at the Ranch for a while longer. One of the staff ladies is starting a Bible study with the single staff girls this month. My financial support level is still well below the $1300 per month that it is supposed to be at but I am trusting the Lord to provide the needed finances. I think that this fall will be in some ways easier than last because while I will be doing a bit more work and have more responsibility than before it won't be as new to me and I have developed more of a routine.. I'm hoping that by knowing better what did and didn't work well last year I will be able to serve more effectively, both in the office and with the students that will be coming in. I am also resuming assisting with the youth group in town. It has been very nice to have the time to return to helping with that now that Summer camp is over.
How Can You Pray?
For an impactful Fall retreat season and that God will impact the lives of many individuals through the work done at the Ranch
That I will be intentional and effective in ministering to and building relationships with the incoming students
For financial provision and an increased monthly support base to be able to remain on staff here at the Ranch as well as praise for the financial provision that the Lord has provided so far
For the students that graduated and left the Ranch, that they will adjust well and be able to apply what they learned as students while they continue to grow and serve the Lord in various places
For the incoming students, that they will have open hearts and minds coming in and be encouraged by the program
In Christ,
Caitrin Allen
If you feel led to financially support my ministry at MMR you can find more information on how to do so by clicking the button below.