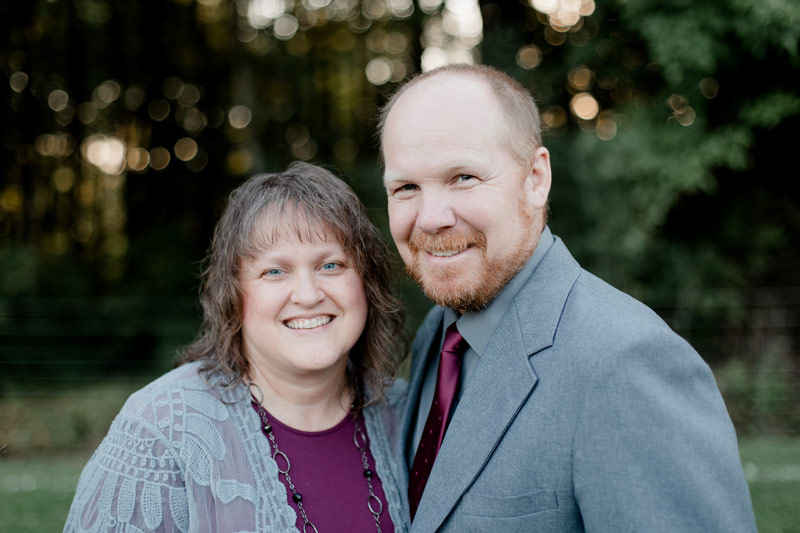 Mark and Shari Carpenter
Mark and Shari came on staff in 2001. Mark is the Director of Operations. He heads up all construction and maintenance, in addition to teaching the School Of Discipleship class on Servant Leadership. Mark and Shari have six children. Shari homeschools and assists in the Buckboard store.
Carpenter Connection
July 2021
Dear Friends and Family,
Summer Camps are in full swing! Registrations have exceeded 2019 and we have been blessed with enough counselors to fill bunkhouses. This year, we have incorporated "Day Camp" into our normal overnight camps. Our first day of Day Camp started July 12th. There were approximately 25 ranchers who attended alongside our overnight camp of 165 ranchers throughout this week. They enjoyed games and all the other fun activities, lunch, and Bible teaching. What a great addition to our traditional camps!
"Free at Last", is our camp theme this summer. Maybe it's finally freedom to not wear a mask that has us recently rejoicing. I recently flew to and from Kansas and was confined to mask wearing again. Oh, the small things that can be such a nuisance. Trivial in comparison to true freedom we find in our Savior, Jesus Christ. Romans 8 speaks of this freedom. This freedom from the law of sin and death that not only affects our lives here on earth, but for eternity.
Operations: As of July 3rd, we had harvested over 9,000 bales of hay. We hope to finish first cutting in the next few weeks and get fertilizer out to increase our second cutting. We have had volunteers in since the first week of June. This week, we had eight teen boys and four adult volunteers. Some of this group built ten new picnic tables. They have also been assisting in lawncare, farming, and helping prepare metal beds for the bunkhouses. Nathan Snyder, operations staff, and others have been building beds this spring and they are finishing them up for use in the weeks ahead.
We have been blessed to have four couples volunteering with VMM (Volunteer Mobile Missionaries). They have been helping with bunkhouse remodeling and other projects around the ranch. We were able to get Sadies and Settlers to the point of being used for summer camp. There are still some items to get done for total completion, but they are usable.
Mexico: The Mexico missions trip this year was a great blessing! We had 24 travelers. It started off with a scramble for transportation upon finding a head gasket issue with our bus just a week prior to departure. God provided another bus at an unbelievable price and the race was on to get it trip ready. Travel went well both in the U.S. and Mexico. We were able to drill one well around 360 feet that will produce water, but unfortunately, we were not able to get any pumps or solar panels across the border. We are not sure if we will return before the next planned trip over Easter 2022 to try and get the well up and running. This well will provide water for growing crops and cattle. The day camps with the children and the ministry with the ladies went well. Pastor Alex shared with us how the believers are continuing to grow in the knowledge of our Lord and Savior. He also shared how hard it was to have two years in between our group being in the village. Please pray for them as they continue to minister to the people of Babicora.
Family Updates: James is now a senior! He is playing his last year of football at Corry. He is working pretty much full time at his Uncle Jeff's shop in Meadville. Lindsey took a job this spring as a waitress at Dutch Village in Clymer, NY. She seems to really like it and enjoys interacting with customers. Katelyn, Christian, and Harper and Timothy, Alissa, and their three girls were up for Joshua and Emily's wedding in May. We also had a celebration of life that week for Shari's grandmother. It was such a blessing to have everyone together for a few days! We were also able to travel to Gatlinburg in June for our nephew's wedding. What a beautiful place! We got to spend an afternoon in Pigeon Forge shopping with Jacob, Ashley, Carl, and Carol and watch our grandchildren ride a few rides. It was a refreshing get-a-way.
Thank you for your continued prayers and financial support. We could not serve here without all of you. We feel so blessed to have your partnership in the work here and we pray God will continue to bless each of you.
In His Service,
Mark, Shari, Lindsey, and James Brian
Prayer Requests
Second crop of hay
Sale of equipment
School of Discipleship attendance this fall
Finances – ranch and personal
Salvations in summer camp
Completion of bunkhouses and projects
Praises
Spiritual growth for staff and volunteers
Pool repaired and being filled
Most camps full
Gospel message presented to ranchers
Volunteers and the work accomplished
All gifts are tax deductible and can be made out to MMRM, designated for us, and sent to the Ranch at 101 Rodeo Drive, Spring Creek, PA 16436 or online using the 'donate' button below.